We Take Pride in Every Job
We serve all indoor and outdoor agricultural needs for power, solar, lighting, and construction including but not limited to the following industries: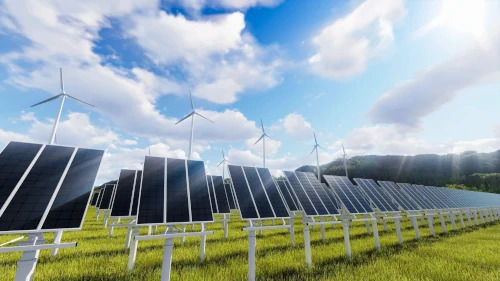 WE TAKE PRIDE IN EVERY JOB
Electrical repair services, installation, and customized work. Our experience goes above and beyond basic residential know-how. We are able to provide the highest quality electrical services to our customers in Northern California including Santa Rosa, Sonoma, Sebastopol, Petaluma, Cotati, as well as other cities throughout the state. Our years of experience in the demanding field of residential electrical work doesn't stop with just quality electrical services. At Esquared Electric INC, we create a positive platform based on trust and reliability.
This allows the customer to play a creative roll in the design and installation experience.  Our technicians bring a wide range of knowledge to our customers. These technicians are a big part of what makes our customer experience so great. They have been involved with the restoration of the McDonald Mansion in Santa Rosa as well as the Hill Mansion at the Dominican University.
Our experience does not stop there. Esquared Electric INC has been actively involved with the rebuilding of Santa Rosa after the devastating wildfire last October.
Tenant improvement projects and large warehouse projects have always been a big part of what we do here at Esquared Electric INC.
We have worked hand in hand with contractors and landowners for years in bringing antiquated buildings up to modern standards. Our specialized knowledge of commercial building systems helps our company stay ahead of the competition. We have skilled personal to serve all aspects of commercial businesses. Along with commercial kitchens and restaurants, we cater to a variety of industries.
The relationship that we share with our customers is one of understanding. We understand that our customers need prompt and reliable service to keep their business running smoothly. We work with several property management companies to keep their landlord-tenant relationships strong. Apartment buildings and wineries, as well as professional office buildings and local malls, are among some of our clients.
Our industrial customers require skills and know-how that most of today's electrical contractors fail to offer. Esquared Electric INC can offer its industrial customers twenty years of experience in the many aspects of this industry. Installing bottling lines and large three-phase compressors are just a couple of the many services we have provided our clients. Food manufacturing facilities and agricultural processing plants are just a couple of our many satisfied customers.
LIGHTING IS A KEY COMPONENT TO A BEAUTIFUL HOME
UPDATE EXISTING OR UPGRADE
TO EFFICIENCY... WE DO IT ALL
We will modify existing lighting applications as well as make energy-efficient upgrades to your existing property. We can change any light bulb in any light fixture. Sometimes old ballasts go bad and need to be replaced for new electronic and higher-efficiency equipment, we can supply and install all of these items.
With continually increasing power costs and the availability of cost-effective equipment combined with government incentives, now is definitely the time to go green. The federal government is encouraging homeowners to make the switch with a solar tax credit of 26% this year. In California, Title 24 now demands all new construction to meet the Building Energy Efficiency Standards requiring solar panels to be installed.
Solar is a great option if you are environmentally conscious and ready to stop depending on power utility companies that are repeatedly raising their rates. Solar increases the value and marketability of your home. There are many financing options available to meet your needs and the potential for almost no upfront costs.
Esquared Electric offers a wide variety of solar equipment and programs to accommodate you. We treat each homeowner as an individual and customize each solar project to optimize your needs. E2 partners with the top solar providers in the nation to get you the best deal possible. Our technicians are highly knowledgeable about renewable energy and happy to give you as much information as possible to help you make an informed decision.
In addition to home solar systems, we offer full off-grid generator systems and battery backups so your residence can be completely self-reliant. Esquared Electric also offers maintenance and troubleshooting services on existing solar projects. We work for you and with you.